 (日本語) Go To トラベルに関してまして

(日本語) 【GOTOキャンペーンに関しまして】

(日本語) お電話でのご予約について

(日本語) 阿蘇開き2020のお知らせ

(日本語) カード決済のシステムが変わりました

(日本語) 8月のお盆特別期間(8/7~8/16)の予約がオープン

(日本語) 筍のお知らせ

(日本語) 春のお知らせ

(日本語) お盆特別期間(8/7~8/16)オープン

(日本語) 8月ご予約開始のお知らせ





You can find the details of vacant rooms and make reservations here.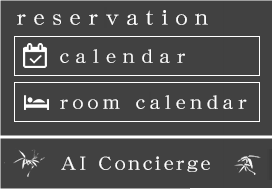 We treat all customers like family so you can relax like you are at home.

Three types of private rental open air bath


The special time in the supreme healing space of Chikujo


Natural garden surrounded by bamboo groves


Scenic beauty A harmonious balance of light and space


The color of a bamboo bowl Bringing out the best flavor The taste of Kyushu


The landscapes of the four seasons New world of hospitality.


Spring, Summer, Fall and Winter, the four seasons of Takefue.


Healthy mind, Zen pressure regulation to make the body perfect