We prepared the lodge house dedicated to the hotel, spa Zen in Takefue. On site you will find open-air bath and a private room overlooking the treatment of MOUSOUCHIKU.
Come and spend a moment of bliss not please on this occasion.
Zen and Spa
Zen the spa at the spa is not common in "healing" aims to "treatment" that the purpose of health. Tends to be a repeat of that, also restored immediately undergo treatment at the spa feeling of the moment. Counseling will be comprehensive, including the "sleep","spa","meal" at our spa. We have treatments in the techniques of "pressure adjustment ZEN" concept to master the mind and body healthy to healthy beauty, body should not make disease by symptoms painful disease to our guests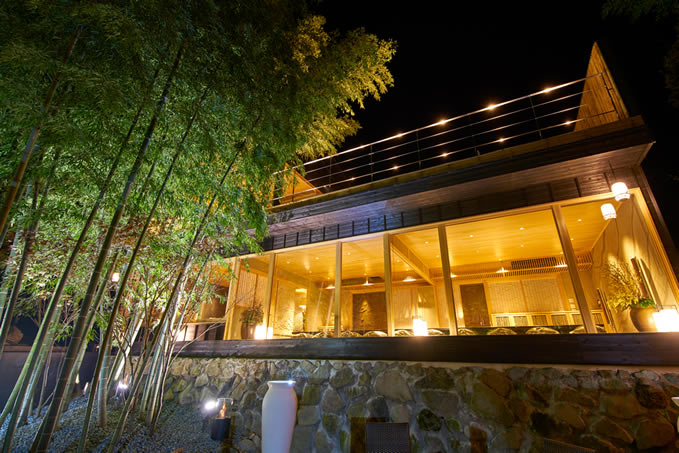 Pressure Massage
Techniques to master the body beautiful axis the health of skin, muscle, bone, lymph and blood.

The beautifully revived to adjust the skeletal muscle and lymph.
"Pressure" to arrive until the "bone","muscle" of the way into the skin.
Techniques that extrude from the back is the ultimate technique to rejuvenate the whole body metabolism urged.

Prompts you to improve emissions and toxins detox constitution by four seasons.
Technique assess the constitution of another four seasons in your body, going back to the center opened in the muscle was chosen to separate oil affinity constitution.

Unwanted materials to distribute the accumulated loss under the skin.
This procedure will produce a "NO" removes extra parts in the body of.

Salon Menu
Zen pressure adjustment menu of "Kiwami(anti-aging)" "Satori(detox)" and "Ku(slim)
< Pressere adjustment >
・30minutes・・・・・・・・・・・・・・・・・・ 8,000yen
・60minutes・・・・・・・・・・・・・・・・・・16,000yen
・90minutes・・・・・・・・・・・・・・・・・・24,000yen
・120minutes・・・・・・・・・・・・・・・・・32,000yen
< Pressure adjustment and facial >
・Pressure adjustment 30 minutes + facial 30 minutes ・・・18,000yen
・Pressure adjustment 60 minutes + facial 30 minutes ・・・26,000yen
・Pressure adjustment 90 minutes + facial 30 minutes ・・・34,000yen
< Option >
・Extend every 10minutes ・・・・・・・2,000yen
・Foot care 30minutes・・・・・・・8,000yen
(Foot bath + Oil + Cuticalcare + Various of oil(organic Jojoba oil or Son horse oil))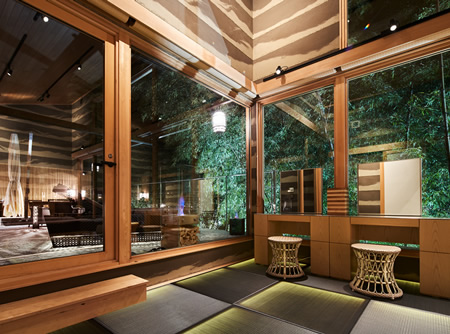 In room massage
Zen pressure adjustment menu of "Goku" "Go" and "Ku"
*No additional fee for massage in the room
*Treatment using cream
< Pressure adjustment >
・30minutes・・・・・・・・8,000yen
・60minutes・・・・・・・・16,000yen
・90minutes・・・・・・・・24,000yen
・120minutes・・・・・・・ 32,000yen
*Extend every 10 minutes・・・・2,500yen
< Shiatsu treatment >
・30minutes・・・・・・・・7,100yen
・60minutes・・・・・・・・14,200yen
・90minutes・・・・・・・・21,300yen
・120minutes・・ ・・・・・28,400yen
*Extend every 10 minutes・・・・2,300 yen